Duke Realty Unveils Logistics Smart Building in SoCal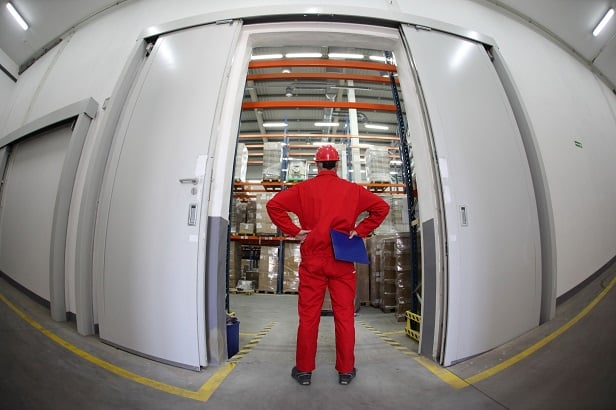 Duke Realty, the domestic, pure-play logistics REIT, has completed a new 530K SF industrial facility in Irwindale, CA that is the first of its new Smart Building program that allows tenants to incorporate intelligent and sustainable features in the development design process. The completed building at 13131 Los Angeles Street in Irwindale features a building automation system (BAS), smart metering system, solar panels and high-efficiency air-conditioning units. According to Duke Realty, the Smart Building will reduce greenhouse gas emissions by 800,000 kg of C02e (carbon dioxide equivalent) per year compared to an air-conditioned warehouse powered by traditional electrical energy sources.
"[Our tenants] are working toward limiting their environmental impact. By partnering with tenants in the design process, we can implement the features and systems that help us share information, ideas and results," said Nancy Schultz, Duke's West Region president, in a statement. "Ultimately, we all want to save money and limit our carbon footprint--this helps us achieve both," she added.
The BAS allows tenants to access and operate temperature controls in the office and lighting throughout the building remotely. The smart metering system helps collect energy consumption and power-quality information from the lighting and mechanical systems. Dock sensing devices in the Smart Building collect data on dock operations including loading and unloading times, truck positioning, dock loading safety and weight of loads going in and out of the facility.
LED lighting monitoring sensors in the intelligent logistics warehouse not only monitor building lighting use but can determine when daylight can supplement internal lighting, adjusting lighting fixtures for brightness, limiting and optimizing energy use. Solar panels at the Irwindale warehouse allow for the reuse of solar energy at optimal times to reduce peak energy demand charges and operational expenses. Warehouse insulation and air-flow solutions including industrial fans and gravity vents were deployed at the building to minimize the need for external cooling and heating while improving air quality.
Smart Building amenities include a food-truck court and a garden for employees. In June, Prologis announced an agreement to acquire Duke Realty in an all-stock transaction valued at about £26B, including the assumption of debt, GlobeSt.com reported. The acquired portfolio includes an estimated 167M SF of rentable industrial space owned and/or operated by Duke in 19 major US logistics markets.
Duke has about 11M SF of industrial space in its pipeline, and it has more than 1,200 acres of land owned and under option with a build-out of approximately 21M SF.